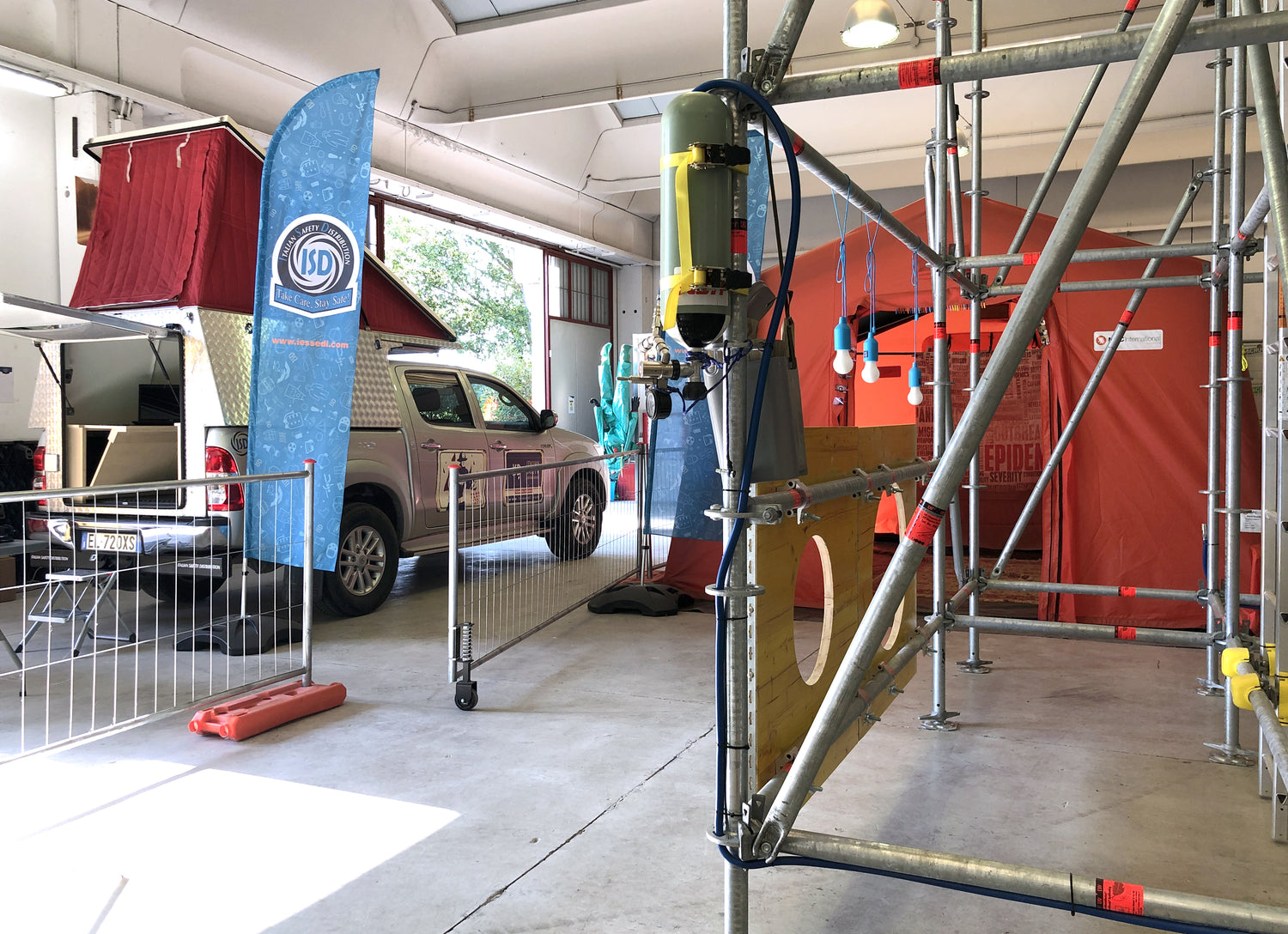 MAINTENANCE
We take care of your products at 360°. We carry out ordinary and extraordinary maintenance in our technical laboratories, but also onsite, i.e. in your plant thanks to a fully equipped vehicle for carrying out maintenance and tests on the go.
Price list
Thanks to our Mobile Laboratory, we can carry out the following interventions directly at your plant, at the times you prefer (including holidays and nights):
- Ordinary and extraordinary maintenance and overhaul of breathing apparatus and EEBD
- Refill cylinders with air compliant with EN 12021
- Verification and certification of full face masks and half masks
- Washing, disinfection and protective blister packaging of the maintained devices
- Ordinary and extraordinary maintenance and overhaul of the turbofan range and airline systems
- Technological upgrade to the latest standards of all devices
- Calibration, revision, firmware update and calibration of portable and stationary gas detectors.
- Testing and Certification of Conformity Respirex Chemical Protective Clothing
- Verification test of the suitability of the face to the Operator (Fit Test), with consequent single individual certification.
TECHNICIANS

Our technicians are available, ready to go to your facility or to welcome your PPE to our laboratories to carry out ordinary or extraordinary maintenance.

LABORATORY

We make our laboratory in Como and our mobile workshop available to carry out periodic and/or extraordinary maintenance of your PPE, both in our headquarters in Como and onsite, at your factory.